The Christmas Pickle or Weihnachtsgurke
The traditional game: Parents hang the pickle ornament on the Christmas tree. The pickle's green color, which matches the boughs of the tree, makes it difficult to see. The first child to find the pickle receives an extra gift.
The Christmas pickle is attributed to Germans, but it is more likely a German-American creation. Many Germans have not heard of the Christmas pickle, but Christmas stores in Germany have begun selling these ornaments in response to American demand. As a result, more Germans are introducing the pickle ornament as a holiday tradition.
There are several origin stories of the Christmas pickle. One popular version attributes the unusual ornament to a German soldier who fought in the American Civil War; he claimed eating a pickle had saved his life when he was sick. Another account involves the former Woolworth department store chain. In the 1840s, German glassblowers made ornaments in the shape of fruits and nuts, including a pickle. In 1880, Frank Woolworth began importing the decorations to sell in his American stores. He may have invented the German "tradition" to help sell more ornaments. Which version do you believe?
MKC Undergraduate Assistant Abigail Elliott represented the Center at the Watkins Museum's annual Tails & Traditions event, held prior to the Lawrence holiday parade on Saturday, December 6, 2021. Abigail is shown here helping children color German(-American) pickles for their Christmas tree, a holiday craft she developed.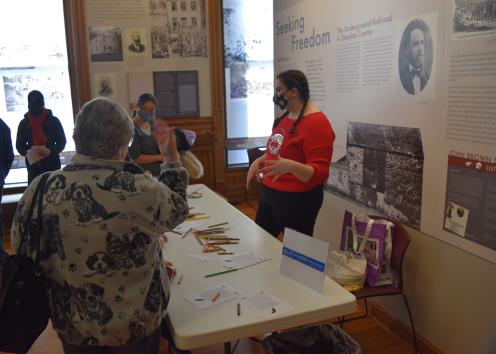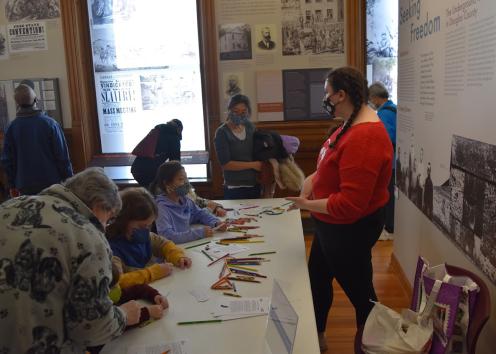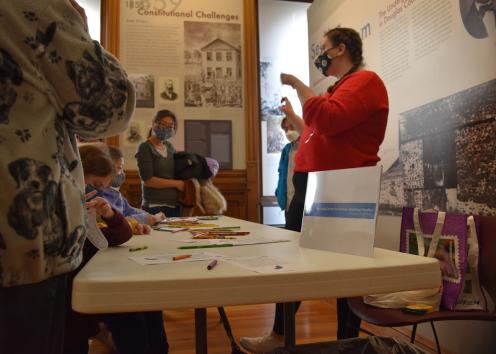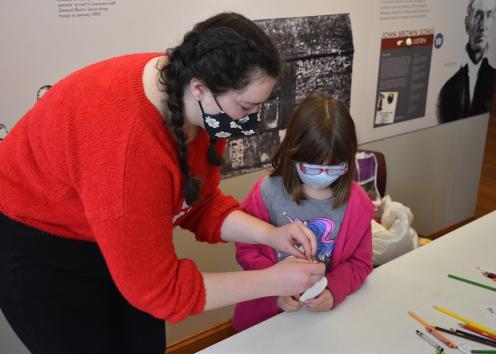 Arbor Day
In partnership with KU Landscape Manager Joe Fearn, the Max Kade Center planted a crimson sunset maple tree in honor of Dr. Mervin T. Sudler, who had an abiding interest in botany which conferred upon KU Tree Campus USA status from the Arbor Day Foundation on December 2, 2021.
The official Arbor day proclamation was read by Ana Cristina Potoret, one of our outstanding Honor Roll German Studies majors. A non-traditional student born in Romania, Ana Cristina received the state of Kentucky's highest award for volunteer work.