Jimmy Morrison
---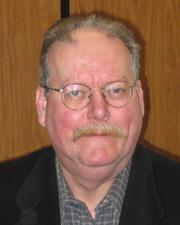 Affiliated Faculty
Courtesy Lecturer
Contact Info
Wescoe Hall, Room 2089
Lawrence
1445 Jayhawk Blvd
Lawrence, KS 66045
---
Biography
—
Mr. Morrison has over thirty years experience in international business in the United States, Europe, and South America. He has worked in international transportation, telecommunications, data transmission, power generation and distribution as well as the automotive industry. He has more than a decade of experience as a lecturer and program director in the Department of Germanic Languages and Literatures as well as the KU School of Business. He is a certified Prüfungspartner (testing specialist) of the Goethe Institut.
Mr. Morrison lectured at KU on international business issues as well as German business culture.
Mr. Morrison holds a B.A. and M.A. from the University of Kansas and attended the Universität Erlangen/Nürnberg. He is certified by the German Chamber of Industry and Commerce as an Industriekaufmann after having completed an accredited program with Siemens in Germany covering all aspects of commercial administration.
Mr. Morrison has served as member of the board of directors of the American Public Transit Association (APTA) as well as the Railway Progress Institute (RPI) governing board. He currently serves on the Advisory Board of the Max-Kade Center for German-American Studies at KU.
Education
—
M.A. in Germanic Languages and Literatures, University of Kansas
B.A. in Germanic Languages and Literatures, University of Kansas